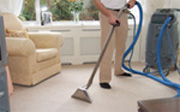 Carpets
Professional and eco friendly carpet cleaning.
Vacuum carpets thoroughly.
Treat any problem stains.
Pre spray the carpet with natural carpet cleaner.
Hot water extraction to rinse all soils, grit and carpet cleaner out of carpets.
Optional stainguard protection.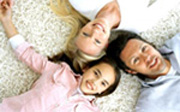 Upholstery
Due to natural body oils, food and drink spills, pets and children, upholstery will eventually become dirty, loose its lustre and colour and begin to have an unpleasant smell as unseen bacteria grow in the fibres.
Our Bane Clene system will clean, brighten and restore the fabrics, removing any odours and most stains. Stain and fire protection can on request be applied after cleaning.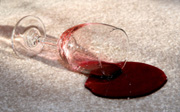 Stain Removal
I always carry a wide range of products to deal with a multitude of stains. Spot will be identified and then treated. After treatment has taken place, stain will then be rinse cleaned to remove all cleaning products and dirt.
Sadly not all spots and stains can be removed, that's a fact. But with my years of experience and know how most spots and stains will have disappeared after treatment.